Fast MP3 Converter Online
Convert to MP3 free online in seconds
Pro MP3 Converter – Get Conversion Up to 320kbps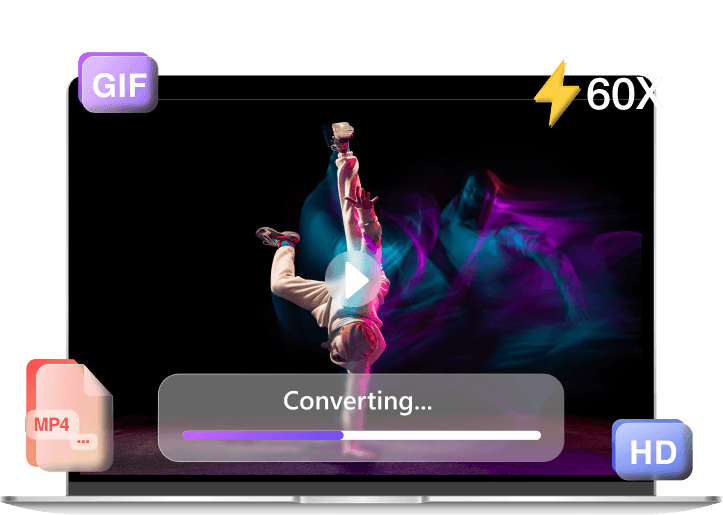 Pro Audio Converter Software
Convert multiple audio files all at once
Extract audio from video in 500+ format.
Support URL to MP3 conversion from 1000+ sites
Best MP3 Converter - VeeLark
The MP3 conversion has never been more effortless and quicker if you pick VeeLark's best free MP3 converter. It helps you convert video to MP3 online, convert audio file to MP3 for free, or convert from MP3 to other formats in one click.
Convert Files to MP3

As a mighty file to MP3 converter, it supports multiple popular formats including video & audio files. Thus, you can change video to MP3 as well as audio to MP3. What's more, it also offers the service of converting from MP3 to other formats.

Fast MP3 Converter

Regardless of the computer's system specification, VeeLark MP3 video converter always provides a faster process to convert to MP3 files in minutes due to the high-speed server we applied. Converting video to MP3 in seconds is a cinch.

Free Online MP3 Converter

Online MP3 converter tool offers several benefits, making it better than traditional platforms. One powerful feature is the free online service that enables you to get MP3 conversion for free without installing any software or extension.
How to Convert to MP3 Online?
Step 1. Upload a File

Visit our Free MP3 File Converter and click on the "Upload File" button to select the file you wish to convert to MP3.

Step 2. Select Desired Format

Click on the "Convert file to" drop-down list to select MP3 as the output format, or other formats fitting your needs.

Step 3. Convert File to MP3

Hit the "Convert" button to process the MP3 conversion. After that, download your newly created file to the device.
Why Us - VeeLark MP3 File Converter
User-Friendly Interface

With the intuitive workflow design, our platform lets you focus on what you need to do. Thus, you can quickly handle the conversion in a matter of seconds.

No Registration Required

Not ready to log in for convert? VeeLark online MP3 converter, which doesn't require you to log in or set up an account, can fit your needs.

Highly Compatible with Any OS

Enable you to use the online tool in your default browser on any operating system like Windows, macOS, or Linux as well as mobile devices like Android & iOS.
FAQ
1. What is the safest MP3 converter?

VeeLark File Converter to MP3 tool is exactly the safest online tool that helps you convert files with no worries at all. For the sake of building a quality and trustworthy website, any conversion process is protected by SSL certificates and all the uploaded files will be deleted in 2 hours.

2. Is there a free MP3 converter for PC?

Of course! The top way to turn file into MP3 for free on PC or other OS without paying a penny is to use an online tool. VeeLark online audio converter to MP3 is your best choice. No hidden strings, and no ads to distract you while the conversion process. You can get MP3 conversion as much as possible.

3. How to convert video to MP3?

1. Access the video to MP3 converter and add the video you want to turn into MP3 file. You can import directly from your device by clicking on the Upload File button or dragging & drop into the upload area.
2. When your video has been uploaded, click on the Convert button to turn video into MP3 after you've selected the file type as the target format.
3. Once the conversion is completed, export the fresh .mp3 file into your device by hitting the Download button. Then you can share the file with your friends or on any platform you wish.

4. How do I convert music files to MP3 on iPhone?

Our site is available for all modern mobile devices. Thus, you can convert music files to MP3 on iPhone, Android, or other devices. Just upload the file and choose the desired format. The convert audio to MP3 tool will go for it instantly!

5. What are the main output formats on the MP3 file converter?

VeeLark MP3 file converter supports all the major file formats like MP4, WAV, OGG, M4A, MOV, AVI, etc. You can try converting from MP3 to these video or audio formats or convert files to MP3 as well.
Rate Us Now!
If you like our online MP3 converter, please give us 5 stars.
Last updated: 2023-06-06