Online MP3 to M4R Converter
Convert MP3 to M4R or other audio formats with ease
Superior Output Quality on Pro Audio Converter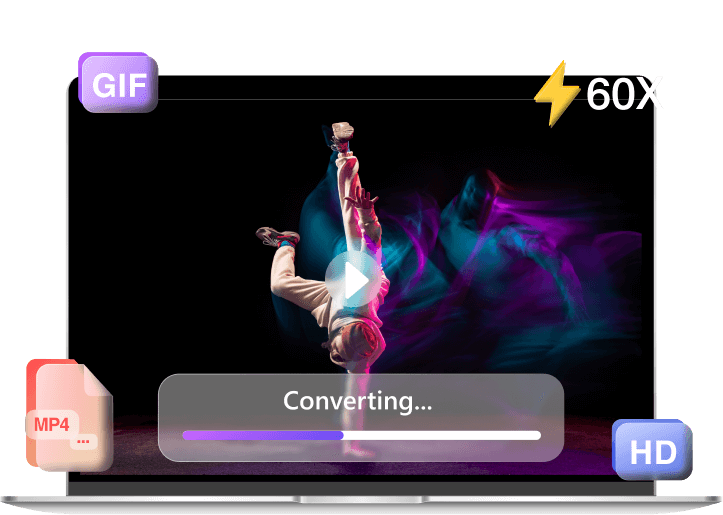 Pro Audio Converter Software
Compatible with more than 1000 audio & video formats
60X fast conversion speed boosted by GPU acceleration
All-in-one audio converter to get lossless conversion in bulk
Best MP3 to M4R Converter
Actually, the custom ringtone audio format for iPhone is M4R which is not compatible with MP3 files. Well, if you possess an MP3 file of wonderful music and indeed wish to use it as a ringtone, how do you achieve it? Luckily, VeeLark MP3 to iPhone ringtone converter can meet your need! Just upload files and try it out!
Secure M4R Converter

It must be reassuring to know that our tool is protected by SSL certificates and that all uploaded files will be deleted in 2 hours. Thus, it's 100% safe to convert file.

Online MP3 to M4R Converter

MP3 to M4R converter is a totally web-based tool, letting you get conversion on browsers. It requires no software installation as it works online on any device.

Convert MP3 to Ringtone Free

As a free audio converter, changing MP3 to M4R without cost is absolutely beyond dispute. You can convert & download as many files as possible in no time.
How to Convert MP3 to M4R File Online?
Step 1. Upload MP3 File

Choose the MP3 file you want to convert by clicking on the "Upload File" button.

Step 2. Change MP3 to M4R

Select the M4R audio format from the drop-down list and hit the Convert button.

Step 3. Download M4R File

When the MP3 to M4R conversion is completed, click on "Download" to save it.
Why Use VeeLark to Convert MP3 to M4R?
Quicker Audio Conversion

Getting audio conversion within just a few seconds is a breeze because we apply high-speed conversion process algorithms.

Works on Any Browser

Our tool is compatible with full browsers such as Chrome, Firefox, Safari, Microsoft Edge, etc., which helps you get MP3 to M4R easily without any issues.

No Software Required

To convert files from MP3 to M4R, you don't need to install any third-party software or extension. Our site is good enough to be worth a try!
FAQ
1. What is the best free MP3 to M4R converter?

The VeeLark file converter to M4R tool is exactly the best free audio conversion site, helping you change MP3 to M4R or other audio formats without registration and login. Thus, you don't need to worry about security issues. Plus, it has an intuitive and simple interface, which a novice can get .m4r files handily.

2. How can I convert MP3 to iPhone ringtone online?

1. Access our platform on your iPhone. Then tap on the Upload File button to select the MP3 file you want to convert. Alternatively, drag and drop it into the upload area.
2. Choose M4R as the target format from the drop-down list. After that, press the Convert button to turn MP3 into ringtone file format for your iPhone (M4R - the custom iPhone ringtone format from Apple iTunes).
3. After the conversion, tap on the Download button to save the newly fresh M4R file.

3. How long does it take to change MP3 to M4R?

The MP3 to M4R audio conversion process is super-fast. Within seconds, you'll get the M4R format you want.

4. Can I convert file to M4R on Mac?

Sure! No matter what operating system you're using, you can convert MP3 to M4R online for free on any device without trouble. Just upload the MP3 file and select M4R as the output format to convert. Our tool will do the rest!
Rate Us Now!
If you like our online audio converter, please give us 5 stars.
Last updated: 2023-06-06