MP3 to OGG Converter Online
Convert MP3 to OGG or other audio formats for free
Get Higher Quality on Pro Audio Converter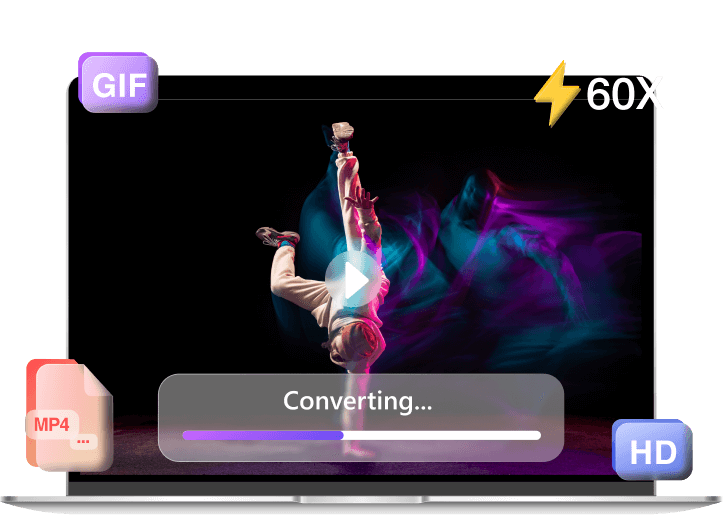 Pro Audio Converter Software
Convert multiple files simultaneously in batches
Versatile toolbox combines converter, editor, downloader
Enhance video/audio quality to 4K/320kbps as you like
Best MP3 to OGG Converter
VeeLark OGG Converter offers the best conversion service that enables you to convert audio files from MP3 to OGG Vorbis Audio File. What's more, it also supports other popular audio formats to OGG.
Online MP3 to .ogg Converter

The MP3 to OGG converter is an entirely web-based tool. There is no need to install third-party software. So you can get OGG files handily and directly.

Fast MP3 to OGG File Converter

Our free MP3 to OGG file converter is pretty easy to use without any complex settings. Even a novice can get .mp3 to .ogg files quickly in a few seconds.

Conversion with Zero Quality Loss

Wish to keep the original audio quality after the conversion process? VeeLark .mp3 to .ogg converter can fit your needs with flawless quality of OGG file.
How to Convert MP3 to OGG online?
Step 1. Import MP3 File

Click on the "Upload File" button to select your MP3 file from your computer.

Step 2. Convert MP3 to OGG

Select OGG as the output format and hit the Convert button to start the conversion.

Step 3. Download OGG File

After the conversion is completed, hit the Download button to save the .ogg file.
Superior Features of VeeLark .mp3 to .ogg Converter
Free of Charge

All the features on the VeeLark MP3 to OGG Online Converter are available for you at no cost. Plus, no any hidden charges during the conversion process.

Privacy Protection

We guarantee that the MP3 to .ogg conversion is 100% safe and protected by SSL encryption. Plus, uploaded files will be automatically deleted after 2 hours.

Works on Any Browser

Our tool works perfectly on any browser. Thus, converting MP3 to OGG on Chrome, Safari, or any default browser from your desktop or mobile device is a doddle.
FAQ
1. Is it safe to convert MP3 to OGG on VeeLark?

Our web-based OGG converter is an absolutely safe tool helping you convert MP3 to OGG online for free. It doesn't offer any malware or spam on the page. Furthermore, we ensure that all conversion processes are secure through advanced SSL encryption.

2. How to change MP3 to OGG on Windows?

1. Hit the Upload button or drag and drop the MP3 file into the upload area from your PC.
2. Choose OGG from the drop-down list. Then, click on the Convert button to change MP3 to OGG.
3. When the conversion ends, hit the Download button to save the fresh .ogg file to your PC.

3. Can I convert MP3 to .ogg on Mac OS or Linux?

Sure! You can use this .mp3 to .ogg converter on any operating system, including macOS and Linux. Besides, using the tool to convert MP3 to OGG on Android is also available.

4. Is OGG better than MP3?

As we all know, MP3 is a universal audio file with high compatibility. In comparison to OGG, compatibility is a great point. Yet, regarding the sound quality and file size, OGG is better than MP3 format. Therefore, you can choose OGG files for offline enjoyment or sharing.
Rate Us Now!
If you like our online audio converter, please give us 5 stars.
Last updated: 2023-06-07